Regular price
$38.00 USD
Sale price
$35.00 USD
Unit price
per
Sale
Sold out
Yin Yang Black Onyx and Cats Eye 108 Beads Bracelet or Necklace
Keywords: 108 Mala Bracelet, 108 Mala Necklace, Black Onyx, Cats Eye, Yoga Jewelry, Gemstone Bracelet
This is our Limited Edition 108 Beads Bracelet (also can be wear as a wrapped necklace). Inspired by Yin-yang Philosophy, with meaningful materials represent Darkness and Brightness. 


Size(s):
Bead diameter: ¼ inch (6 mm)
Bracelet circumference:
Length: approx. 5.5 inches (14 cm) when wrapped 4 times; or 7 inches(18 cm) when wrapped 3 times


Materials:
Beads - Black Onyx, Cat's Eye
Magnolia pendant - White Jade


Meaning:

-----"Yin Yang" Philosophy - Balance and Harmony
In Chinese philosophy, Yin and Yang (also Yin-yang or Yin Yang, 陰陽 "dark - bright") describe how seemingly opposite or contrary forces may actually be complementary, interconnected, and interdependent in the natural world, and how they may give rise to each other as they interrelate to one another. Many tangible dualities (such as light and dark, fire and water, expanding and contracting) are thought of as physical manifestations of the duality symbolized by Yin Yang. 
This jewelry use two beautiful materials: Black Onyx (black) and Cats Eye (white) to represent this traditional Chinese philosophy, to keep your hope and faith, no matter how depressed or unlucky you are.
Remember, "After a storm comes a calm."


-----Black Onyx - boost energy and release stress

Black Onyx is a powerful protection stone, it absorbs and transforms negative energy, and helps to prevent the drain of personal energy. Black Onyx aids the development of emotional and physical strength and stamina, especially when support is needed during times of stress, confusion or grief. Black Onyx fosters wise decision-making.


-----Cat's Eye - contains special healing power and brings luck
The cat's eye gemstone is quite an intriguing gem. Apart from its appearance which is distinct and marked by chatoyancy, its metaphysical powers and properties have always fascinated human beings. The cat's eye gem is believed to build back the physical body and mental health that has been damaged by abuse or stress.
Share
View full details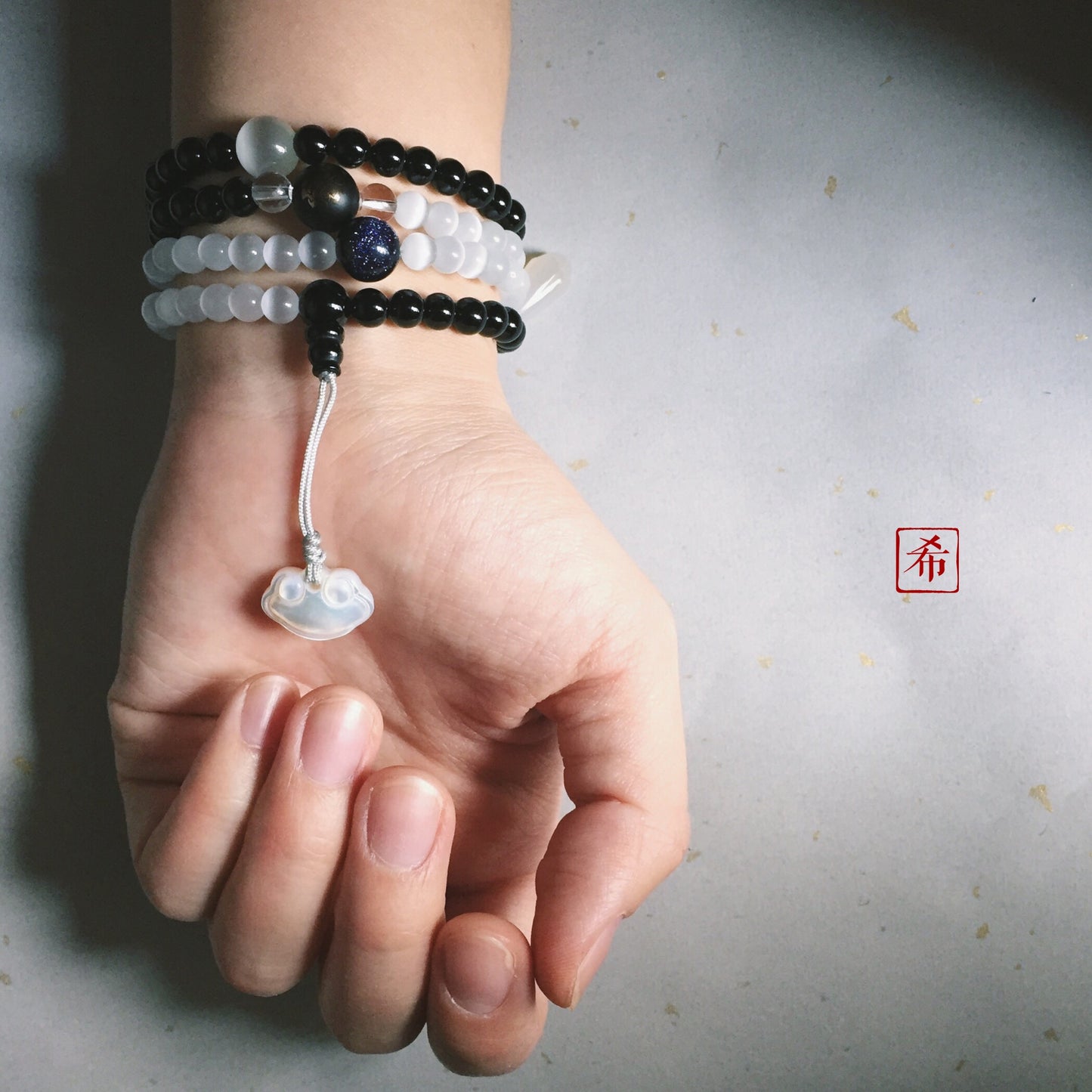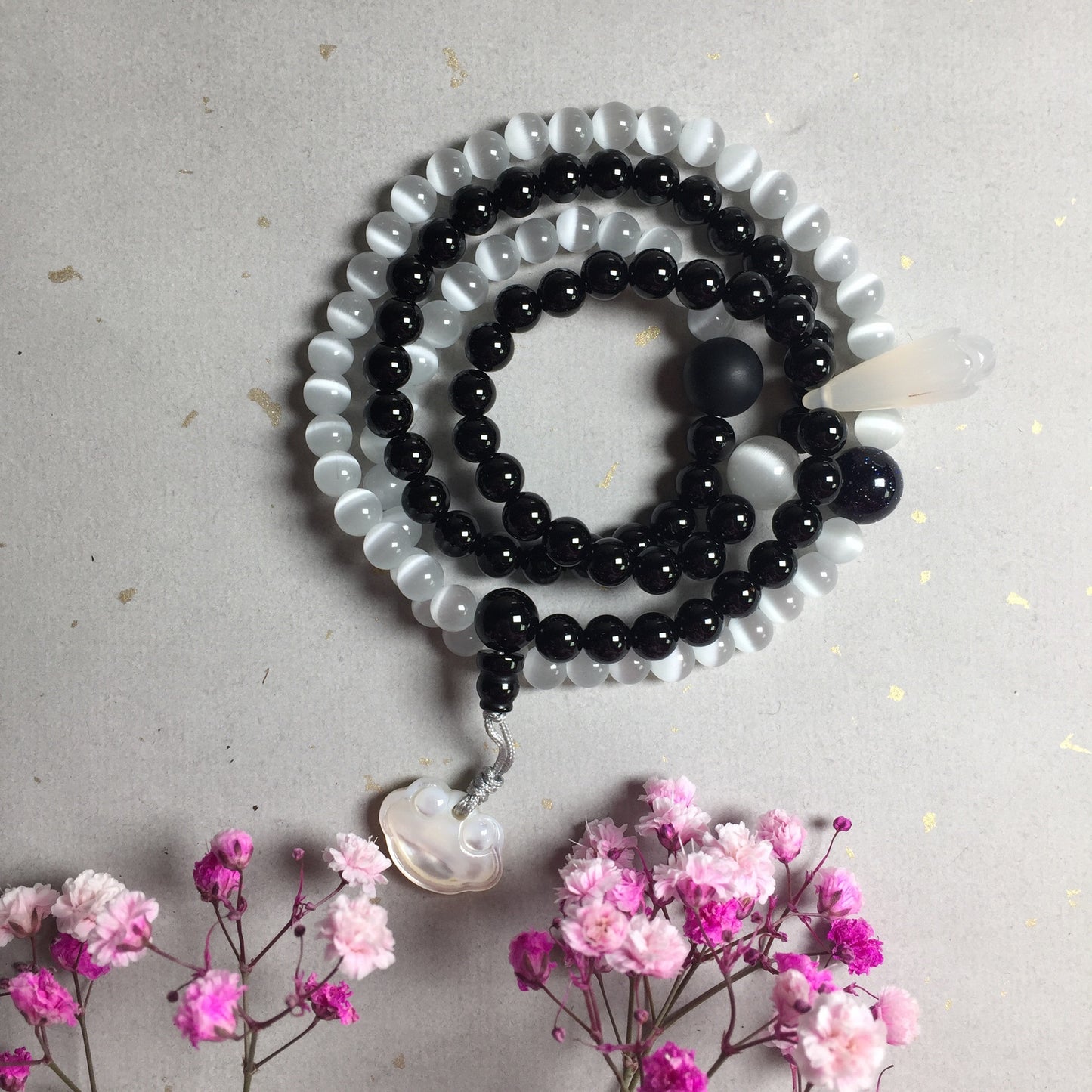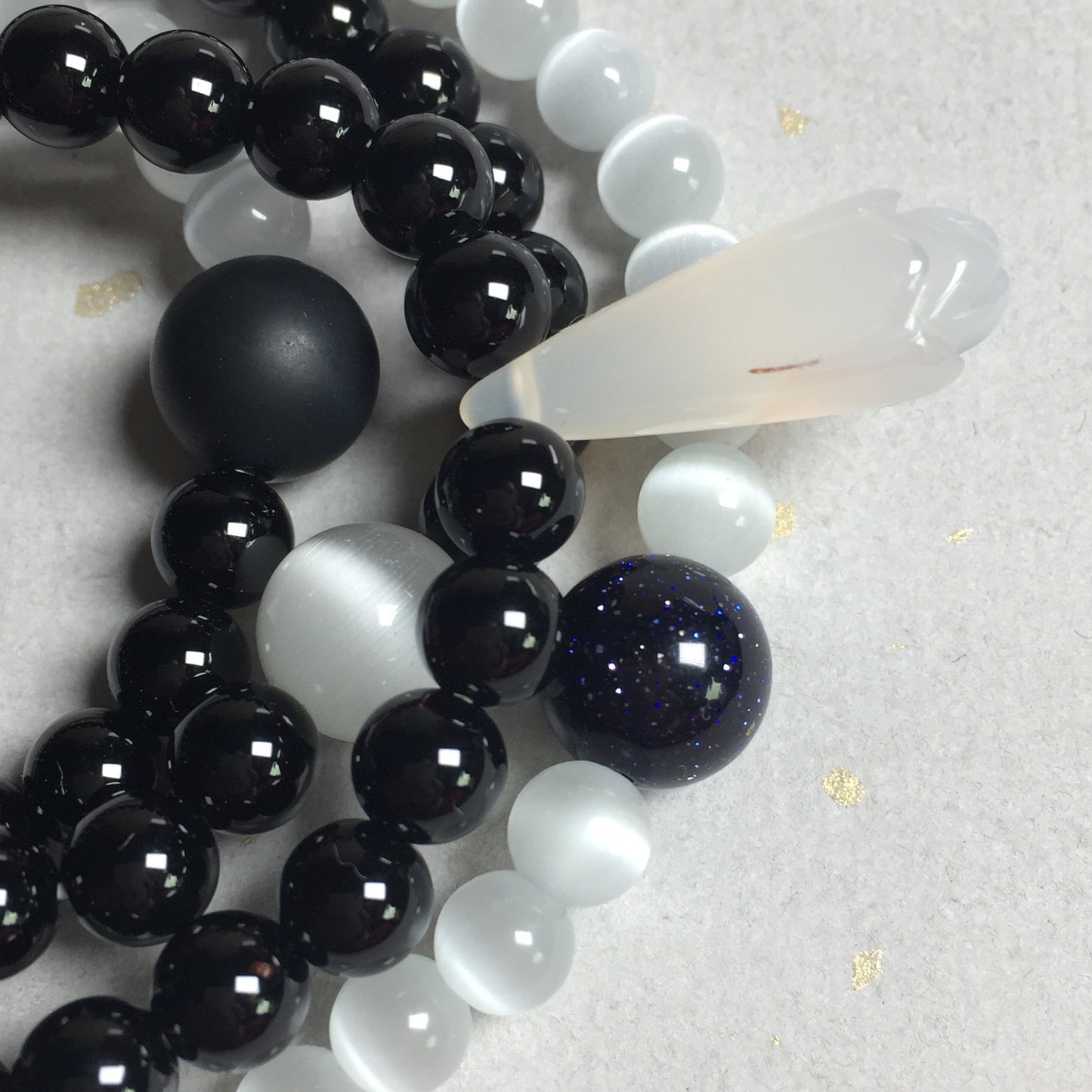 About ZentralDesigns
Established in California in 2016, We strive to design and craft beautiful and meaningful jewelry. That's our way of being "Zensational".