Regular price
$20.00 USD
Sale price
$14.00 USD
Unit price
per
Sale
Sold out
Keywords: T
ibetan Buddhism Bracelet, Meditation Jewelry, Chinese Red, Healing Bracelet, Mala, Maitreya the Future Buddha
Please be noted before you buy: Our Cinnabar is Non-toxic Grade A Synthetic Resin-based Cinnabar (NOT natural stone), which is jewelry industrial standard and required by law. Because natural cinnabar contains toxic mercury pigment, before it can be used in jewelry, it has to be processed using modern technology to replace the toxic pigment while retaining the bright and vivid "Chinese Red" color.

This bracelet uses special carved cinnabar beads to represent a famous Buddhist character --The "Future Buddha", Maitreya. Maitreya is known for wisdom, enlightenment, and kindness. His happy face will help boost your happiness and relief your stress.

The vibrant Red and Gold color make it stand out as Buddhism meditation jewelry because it's the most common color in Tibetan Buddhist temples.


Size(s):
Fits wrist circumference: 6.75 inches (17 cm)

Medium: Beads diameter 1/2 inch (14mm)
Large: Beads diameter 3/4 inch (18mm)



Materials:
Rose beads - Cinnabar


Meaning:
-----Cinnabar - boost energy and maximize your potential
A powerful transformation crystal. Cinnabar assists you with developing intuition; it increases your mental alertness, ingenuity and creativity. It clears and aligns the blocks that occur in the energy body.
(In the modern jewelry industry, the toxic mercury pigment is replaced by a resin-based polymer that approximates the appearance of the Vermillion color -- Typically known as "Chinese Red")

-----The Future Buddha Maitreya
Maitreya was the most popular figure to be represented along with Gautama Buddha (also known as Śākyamuni Buddha, the founder of Buddhism). According to Buddhist tradition, Maitreya is a bodhisattva who will appear on Earth in the future, achieve complete enlightenment, and teach pure dharma. According to the scriptures, Maitreya will be a successor to the Gautama Buddha.
Maitreya is typically pictured seated, with either both feet on the ground or crossed at the ankles, on a throne, waiting for his time. He is considered as wisdom, enlightenment, and kindness.

Share
View full details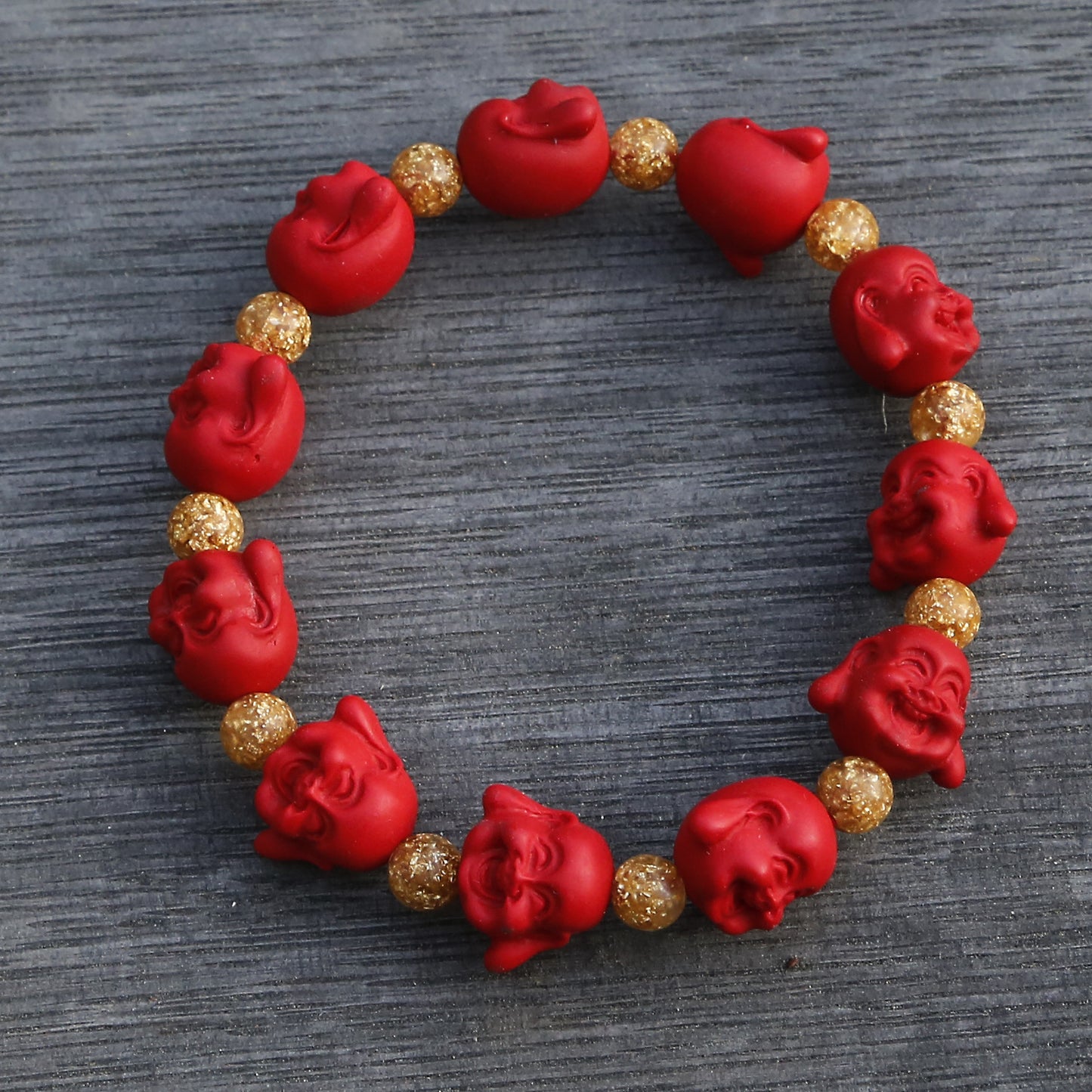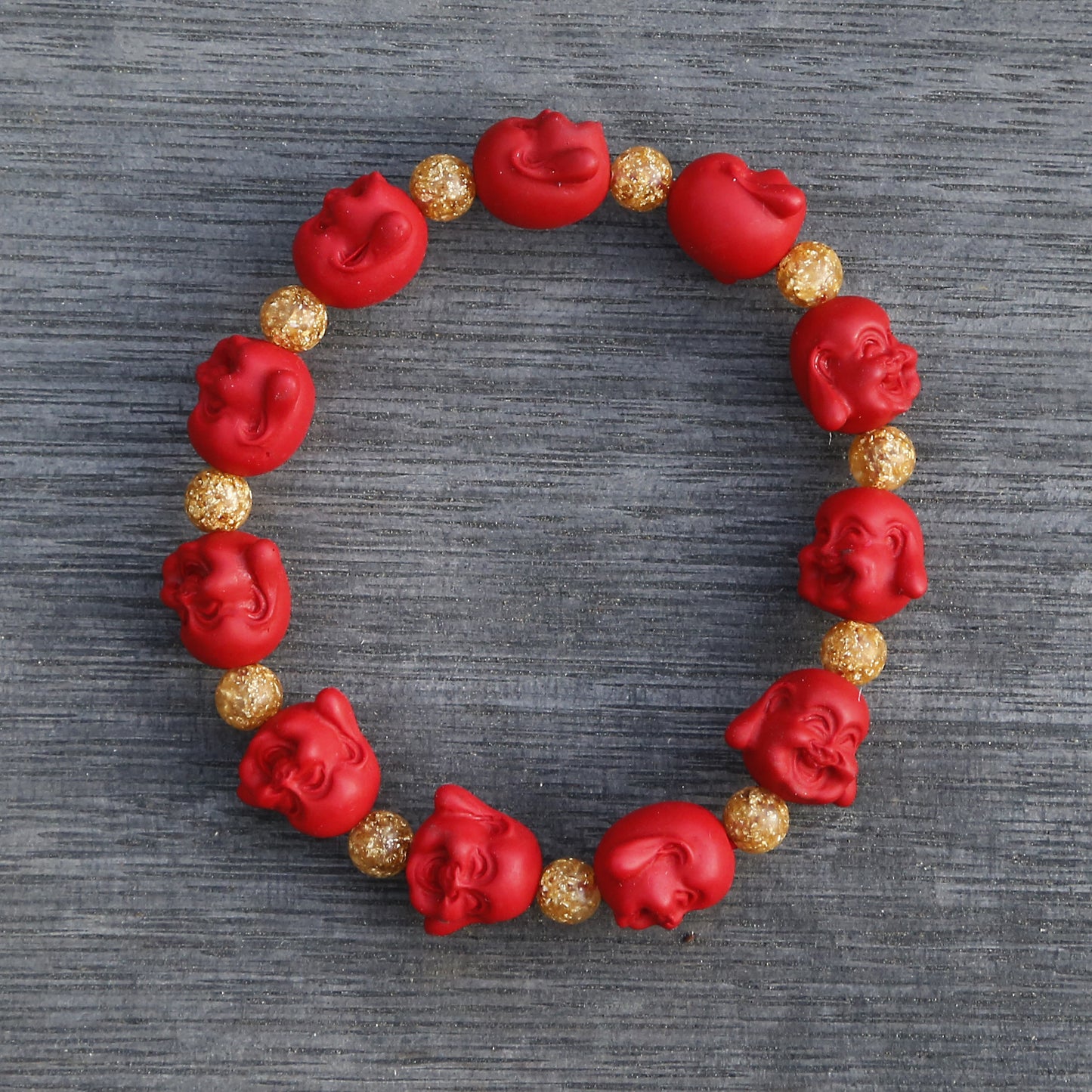 About ZentralDesigns
Established in California in 2016, We strive to design and craft beautiful and meaningful jewelry. That's our way of being "Zensational".