Regular price
Sale price
$8.00 USD
Unit price
per
Sale
Sold out
Tibetan Buddhist Conch and Om Prayer Symbol Keychain Zipper Charm
Keywords: Tibetan Style Keychain, Chinese Bagua Rear View Mirror Charm, Meditation Car Charm, Yoga Accessories
With the golden color conch shell and Tibetan Buddhist Prayer symbols decoration on a leather tag, This Zen style accessory item can be used as a zipper charm, keychain, car rear-view mirror charm, lanyard, or just simply hanging ornament. Decorated with Tibetan Buddhism symbols, give you the powerful meaning of protection and luck.


Size(s):
keychain length 3-1/2 inches (10 cm)


Materials:
Steel, string

Meaning:
----- "Om Mani Padme Hum" Buddhist Prayers in Tibetan Buddhism
"Om Mani Padme Hum", The Powerful Six Symbols in Tibetan Buddhism are: 唵(om)、嘛(ma)、呢(ni)、叭(pad)、咪(me)、吽(hum). Buddhists say and repeat out loud or silently to themselves, invoking powerful benevolent attention and blessings. They are considered the key of Tibetan Buddhism. and appear in everything related.

----- Buddhist prayers
Buddhism prayer is a spiritual dialogue that helps you center yourself mentally and emotionally. As you begin to pray, visualize the beings you mention as happy and peaceful. Envision your thoughts of loving-kindness reaching them, touching them, embracing them and making them well, happy, and peaceful.
Buddhist prayer is not meant as an offering to Buddha. Rather, it is a way to deepen your own spirituality. You can make up your own specific prayers, and think about your own ways to pray, as there is no wrong way to practice.




Share
View full details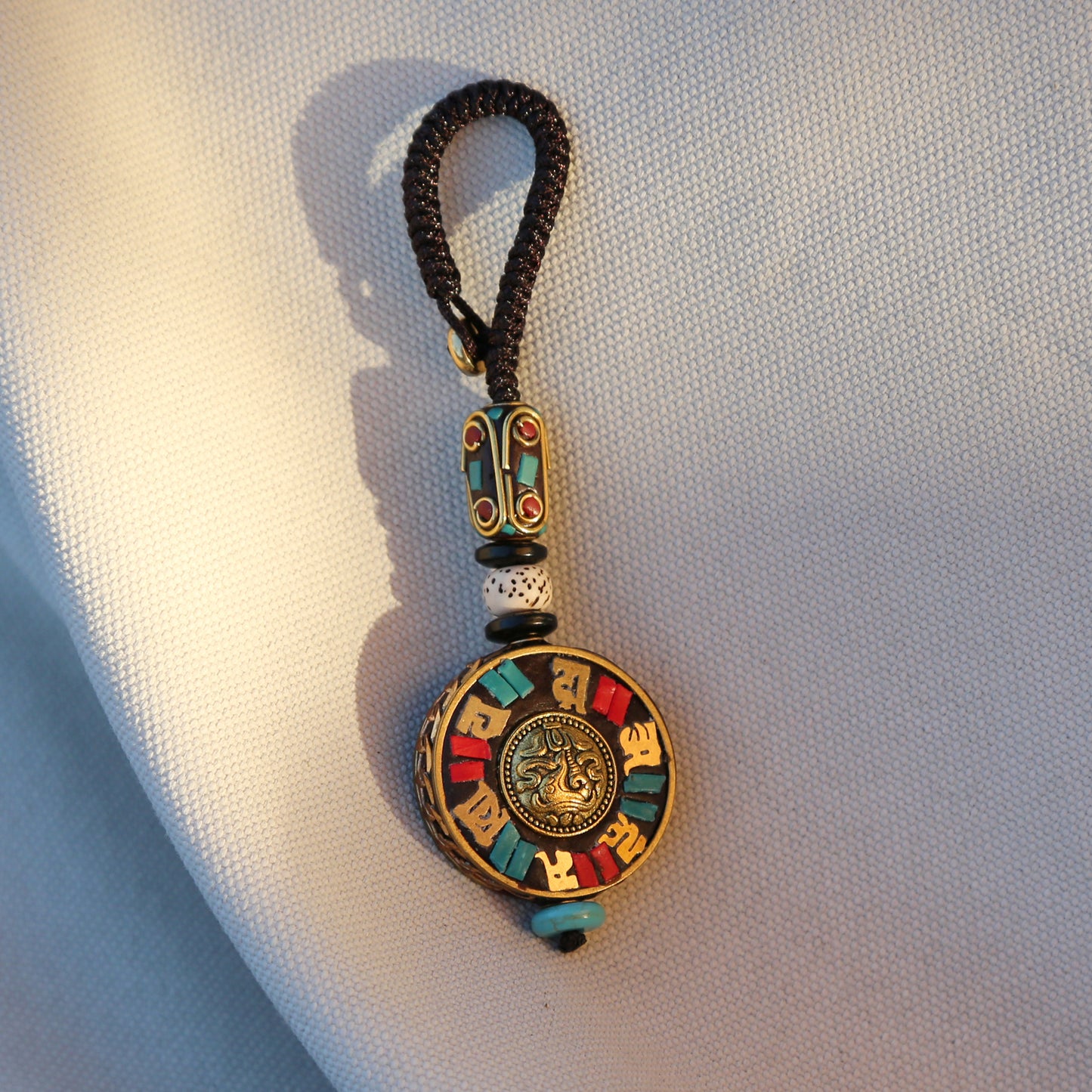 About ZentralDesigns
Established in California in 2016, We strive to design and craft beautiful and meaningful jewelry. That's our way of being "Zensational".