Regular price
$34.00 USD
Sale price
$32.00 USD
Unit price
per
Sale
Sold out
Yin Yang Jade and Onyx Bracelet
Keywords: Red Onyx Bracelet, Green Jade Bracelet, Gemstone Jewelry, Yin Yang Bracelet, Crystal Power, Valentine's Day Gift
This Jade and Onyx bracelet represents beauty and blessing. It is inspired by the Yin Yang Philosophy - two opposite forces which may be complementary, interconnected, and interdependent.
Every detail of this bracelet implies the philosophy: The contrast colors represent two persons in the relationship who compliment each other perfectly; Various sizes of beads and charms make a balanced and gorgeous design; The Jade lotus pod represents purity and beauty in ancient Asian culture.

Size(s):
Fits wrist circumference: 5.5 - 6 inches (14 - 15 cm) when wrapped
Red Onyx beads diameter: 4 mm
Red Onyx charm: 20 mm
Jade beads diameter: 6 mm
Jade lotus: 14 mm

Materials:
Red beads and charm - Red Onyx
Green beads and lotus charm - Jade

Meaning:
-----Red Onyx - Protecting and Defending against Negativity
Onyx is known as a protective stone. Red Onyx protects the wearers and keeps them away from negativity. It also means to enhance a relationship and to protect the couple. This is also a great gift for your loved one as it shows your willingness to enhance the relationship and to provide the protection.

-----Jade - Wisdom, Calm and Peace
Jade is known as a stone to boost intelligence and luck, it also helps bringing calm and peaceful mind. Along with the protective Red Onyx, this bracelet has all the best wishes - wisdom, beauty, peace and protection.

-----"Yin Yang" Philosophy - In Chinese philosophy, Yin and Yang (also Yin-yang or Yin Yang, 陰陽 "dark - bright") describe how seemingly opposite or contrary forces may actually be complementary, interconnected, and interdependent in the natural world, and how they may give rise to each other as they interrelate to one another. Many tangible dualities (such as light and dark, fire and water, expanding and contracting) are thought of as physical manifestations of the duality symbolized by Yin Yang.
Share
View full details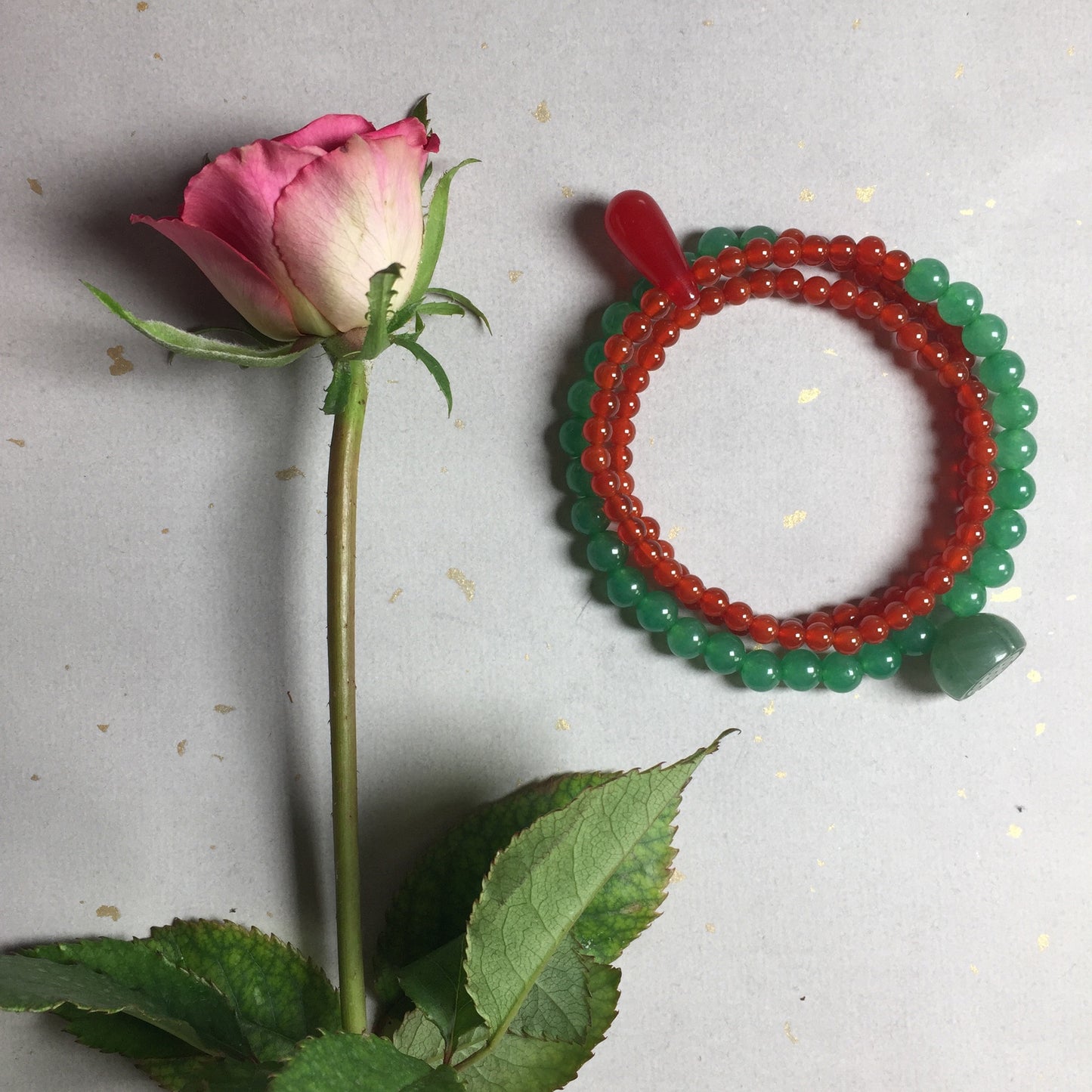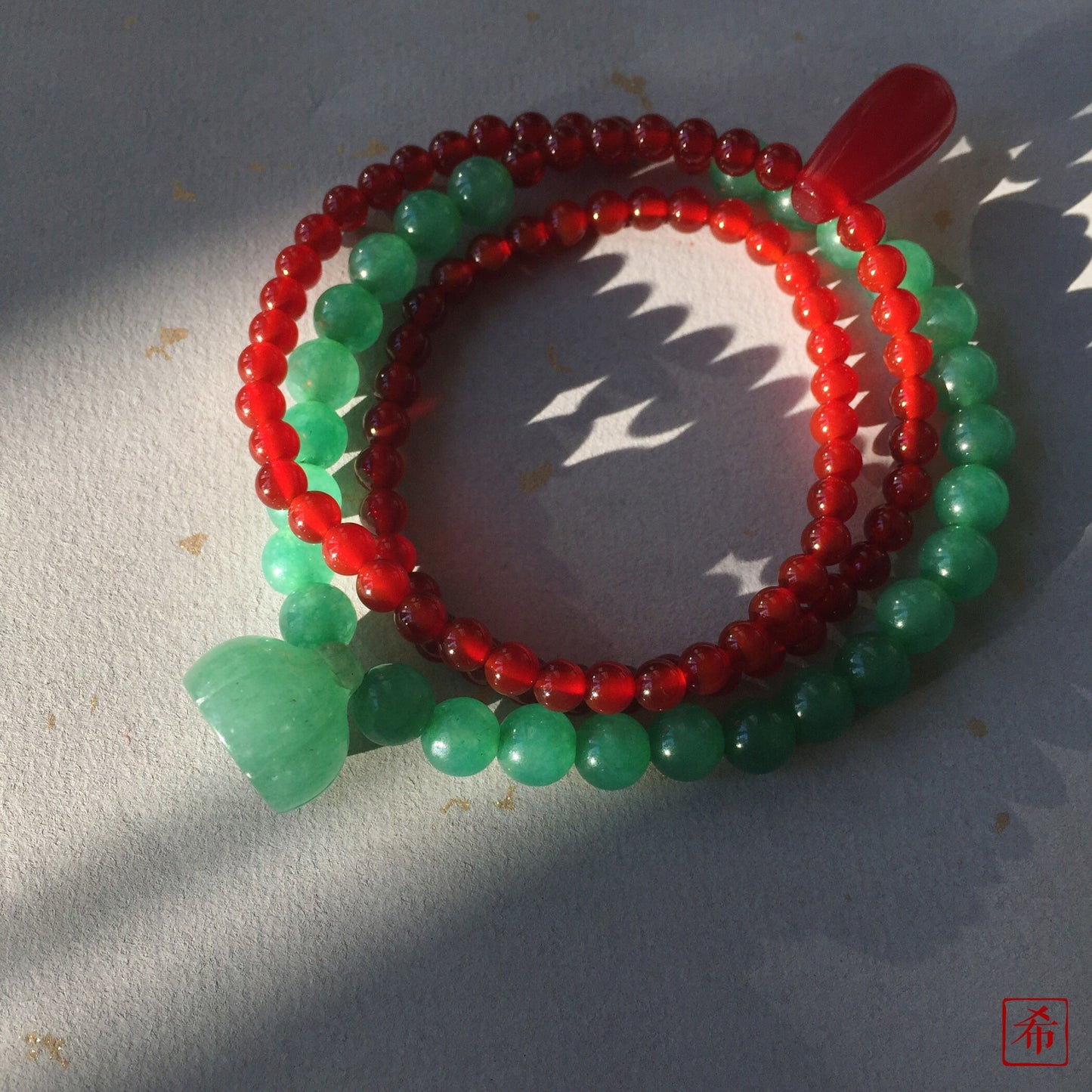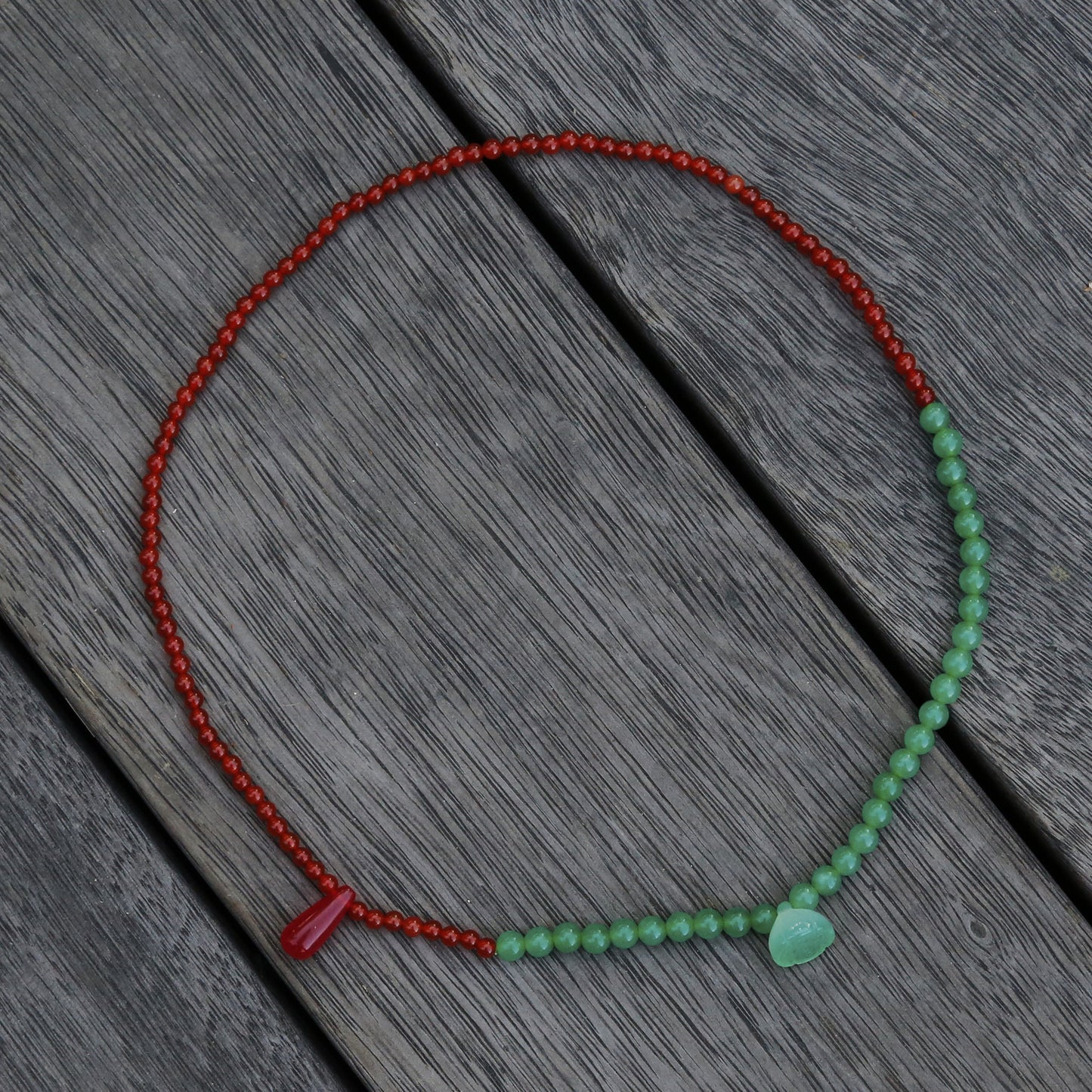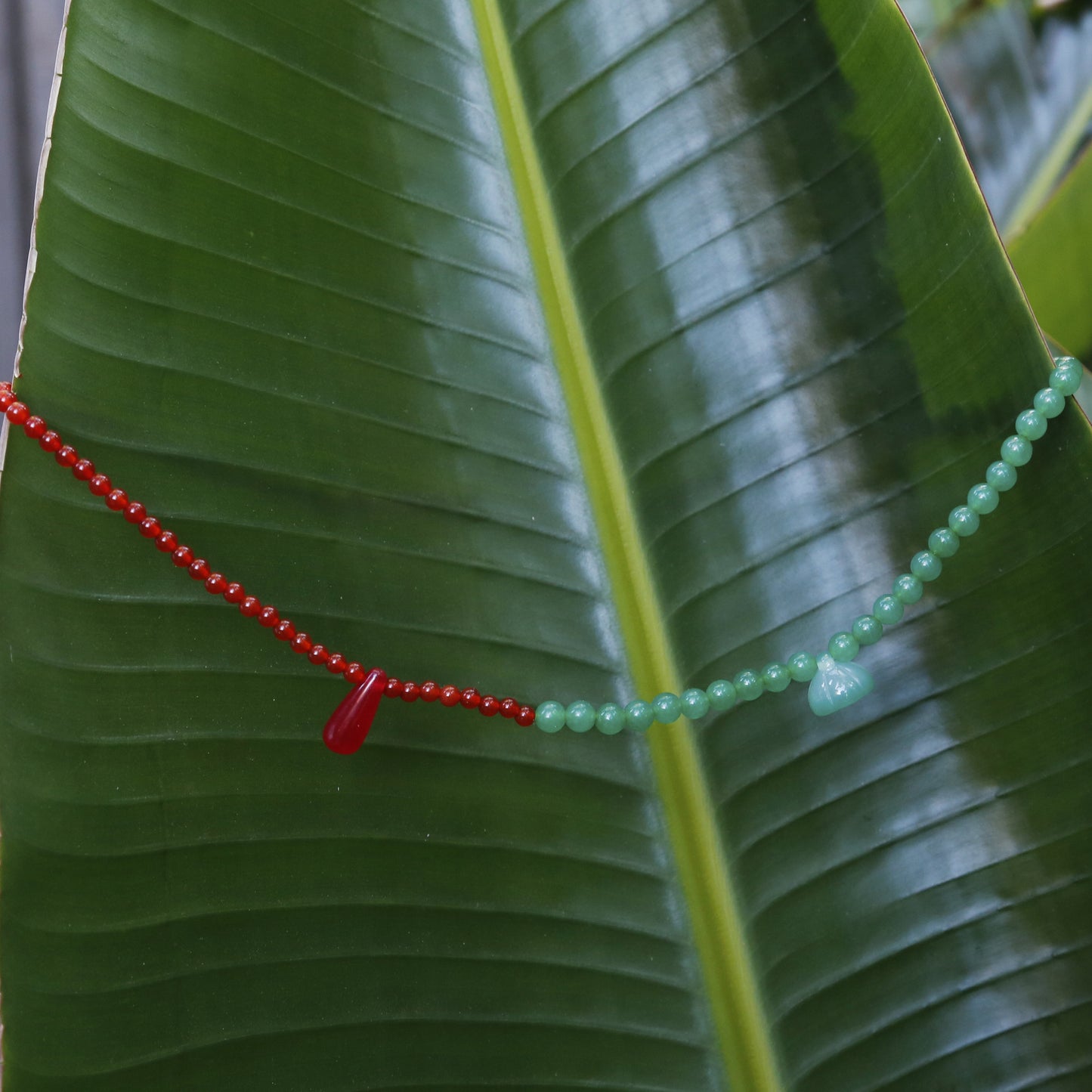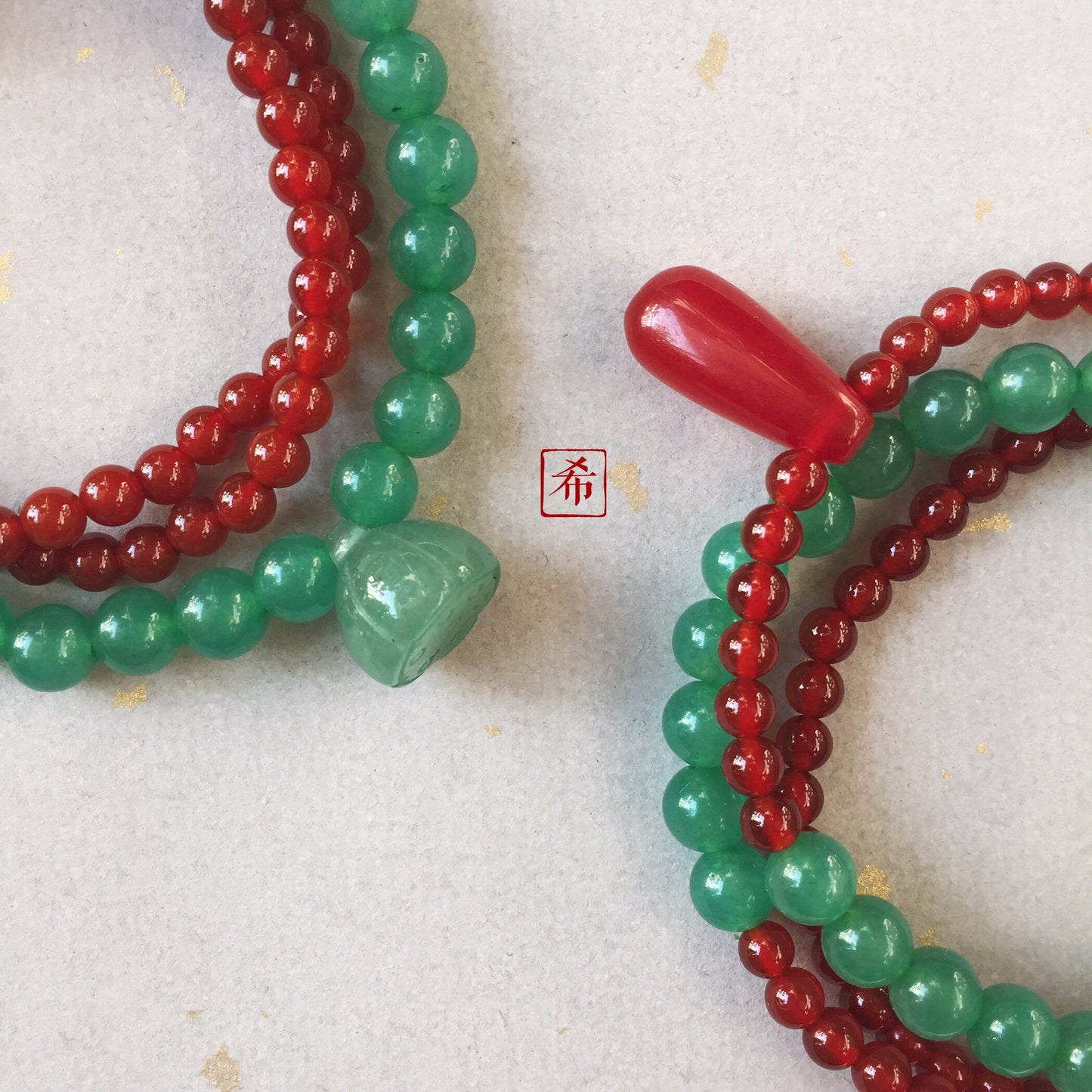 About ZentralDesigns
Established in California in 2016, We strive to design and craft beautiful and meaningful jewelry. That's our way of being "Zensational".